Frequently Asked Questions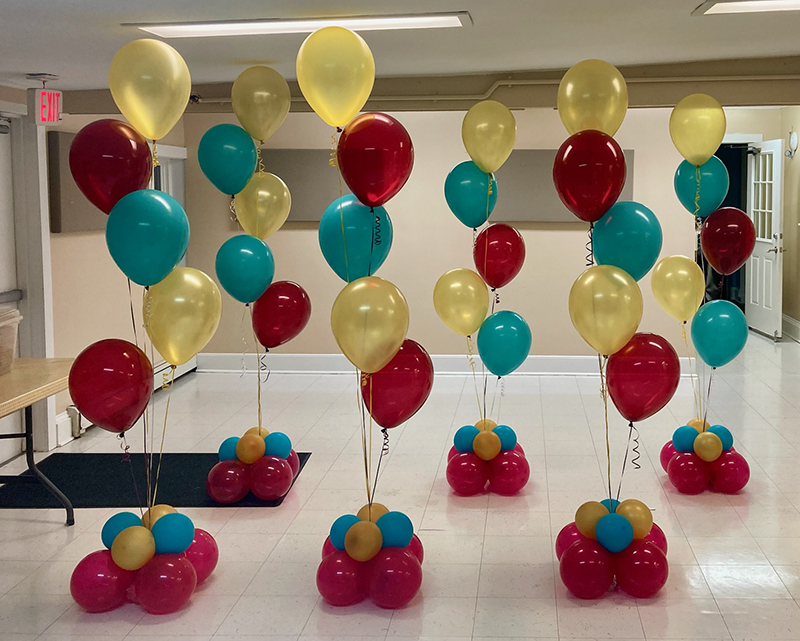 I want to make my event dazzling & memorable! How do I place an order or book an event with you?
Awesome, we're so happy to hear that! You can fill out the form on our Contact page or you can text or call the following number to make arrangements: 914-263-8851.
What areas do you service?
We happily service Westchester County, the five boroughs of NYC, and the surrounding counties in NY, NJ and CT. Looking for services outside of these areas? Please let us know as we are available to travel!
How far in advance should I place my order / book my event?
As early as possible. Event dates and times fill up quickly as they are first-come, first-serve.
Do you take same-day orders or event bookings?
While we can't guarantee that we'll be able to accommodate your request, it's certainly worth asking if we have any availability! Please note that rush fees may apply.
How do I pay for my order?
Payment is due, in full, within 12 hours after receipt of contract. Full payment is expected up-front and in advance to secure your event date and so that the necessary materials can be purchased ahead of your event. You can pay by:

Venmo (@anthony-malchar)

Zelle (phone: 914-263-8851)

Check (payable to "Anthony Malchar")

Cash

(Cash payments receive a 10% discount, excluding delivery costs)
What is your cancellation policy?
FOR BALLOON DECOR: Once your event is booked, that time and date is reserved for you and the necessary materials are ordered for your event. Balloon orders canceled 21 days or more prior to your event date are eligible for a credit for your next event – if scheduled within three (3) months of your original event date – equal to monies paid. Orders canceled less than 21 days from the event are not eligible for cancellation, no exceptions. Refunds are not provided.
FOR ENTERTAINMENT SERVICES & FOAM:  If the event is canceled for any reason the non-refundable booking fee (50% of the total cost of event services) is forfeited. If you need to reschedule your event, to allow appropriate time and scheduling, any request for a date change (scheduled within three (3) months of your original event date) must be made in writing at least 14 days in advance of the original event date. Changes are subject to the new date being available and receipt of new service contract. If there is no availability for the alternate date, the non-refundable booking fee (50% of the total cost of event services) shall be forfeited and the event canceled.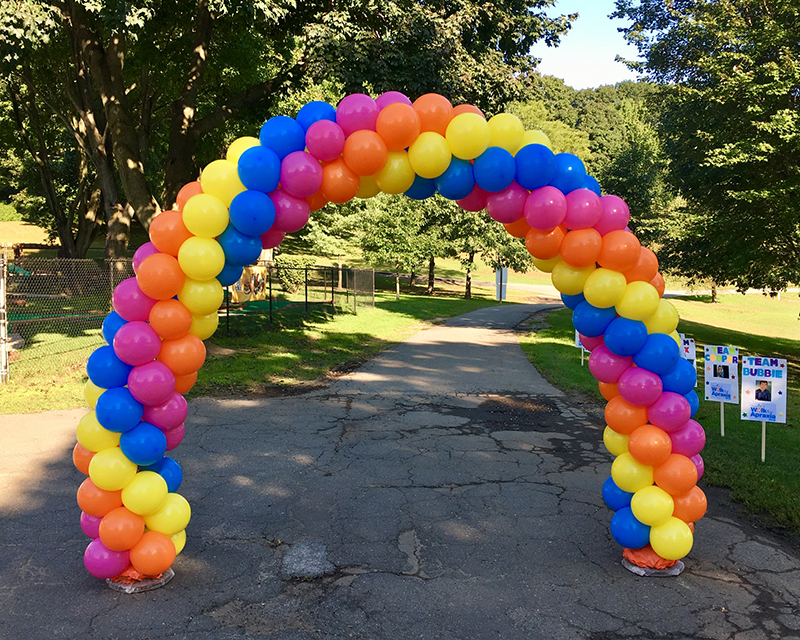 Is there a minimum order for balloon decor?
Yes! There is a $100 minimum for balloon decor that's being delivered to your designated venue.
Do you deliver? How much does it cost?
Delivery costs will vary based on job-size, location and time. Delivery costs will be factored into your finalized job quote.
Can I pick-up a balloon order?
Yes, of course! We offer scheduled pickups for balloon bouquets, grab-and-go garlands, and other small balloon arrangements from our studio in Yonkers, NY. It's important to note that balloons can get ruined with improper transport and handling, and we do not guarantee replacements in self-pickup situations.
Do prices include removal of the decor?
For any order involving reusable non-balloon equipment – including but not limited to framework, lighting, poles, weights, etc. – we will include a strike fee in your quote.
The strike fee is the cost for a Balloons by Anthony employee to return to your venue location after the event to break down the installation, to remove and dispose of balloons, and to collect all rental equipment. The strike fee will vary depending on the distance required to travel back to the event venue and the time it will take to break down the installation.
After hours and before hours (6:00 PM – 8:00 AM) will incur additional charges as well.
What do I do with the reusable non-balloon equipment after my event?
All reusable non-balloon equipment (framework, lighting, poles, weights, etc.) are the property of Balloons by Anthony. The rental cost of this equipment is included in your quote. Any damaged or stolen equipment will be charged an equipment loss/damage fee which varies depending on the equipment.
You must arrange a time for a Balloons by Anthony employee to return to the venue location to retrieve the rental equipment.
How long will balloons last?
This answer is dependent on what you are ordering and the location where your order is being installed. Please note that balloons are temporary in nature. Some balloons may deflate or oxidize sooner than expected and may be adversely affected by wind, rain, sunlight, temperature, rough handling, etc.
Are balloons biodegradable?
Yes! Our latex balloons are of the finest quality and are made of 100% natural materials that are completely biodegradable. They're actually derived from the rubber tree! Foil balloons, however, are not biodegradable and should be disposed of properly. Please do not release any balloons into the environment.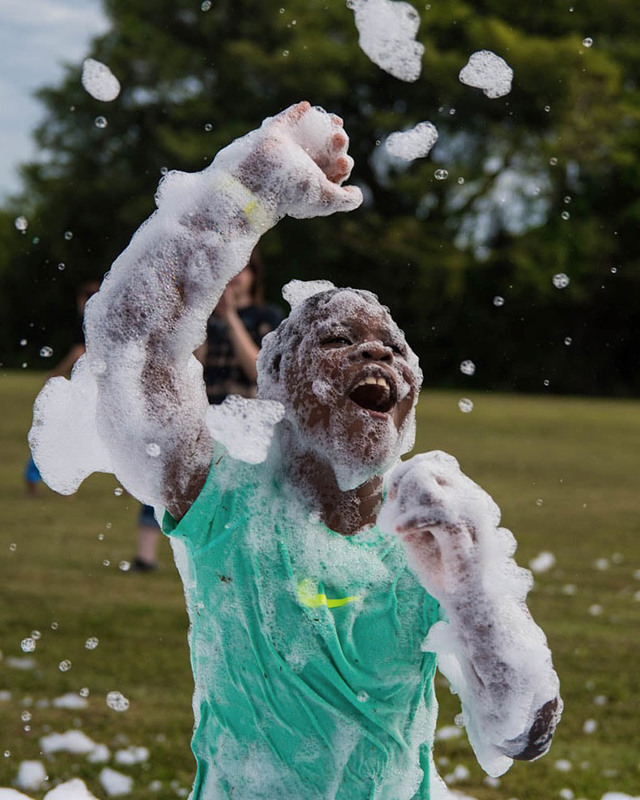 What do I need to host a foam party?!
All we need is access to running water from a hose, a trusty source of electricity, and an outdoor space!  The spigot and electrical outlet must be easily accessible, in a cleared area free from bushes, brush, etc.
Is the foam safe?
Our foam is biodegradable, non-staining, non-toxic, unscented and hypoallergenic! It's perfectly safe for children, pets and the environment.
Will the foam destroy my lawn?
Foam is safe on grass! However, please be aware that it may get a little muddy in the foam party area… Foam will completely dissolve within 1 hour after the party.
What should I wear to a foam party?
Bathing suits are recommended. Goggles are optional.
Will there be music?
Of course! Get ready for the ultimate dance party as we will provide a speaker to pump out amazing music hits that will get everyone moving and dancing in the foam.
What happens if it rains?
Foam events are rain or shine! However, if the weather is too severe, you can reschedule your event to a different date. The rescheduled date must be within three (3) months of your original event date and is dependent on our availability.