Balloon Decor
All of our balloon decor is completely customizable and adaptable to fit your budget, location, theme and color palette! Let us help you fill your space with incredible balloon artistry that will impress everyone who sees it.
Scroll down to see all of the incredible decor options that Balloons by Anthony can create for you.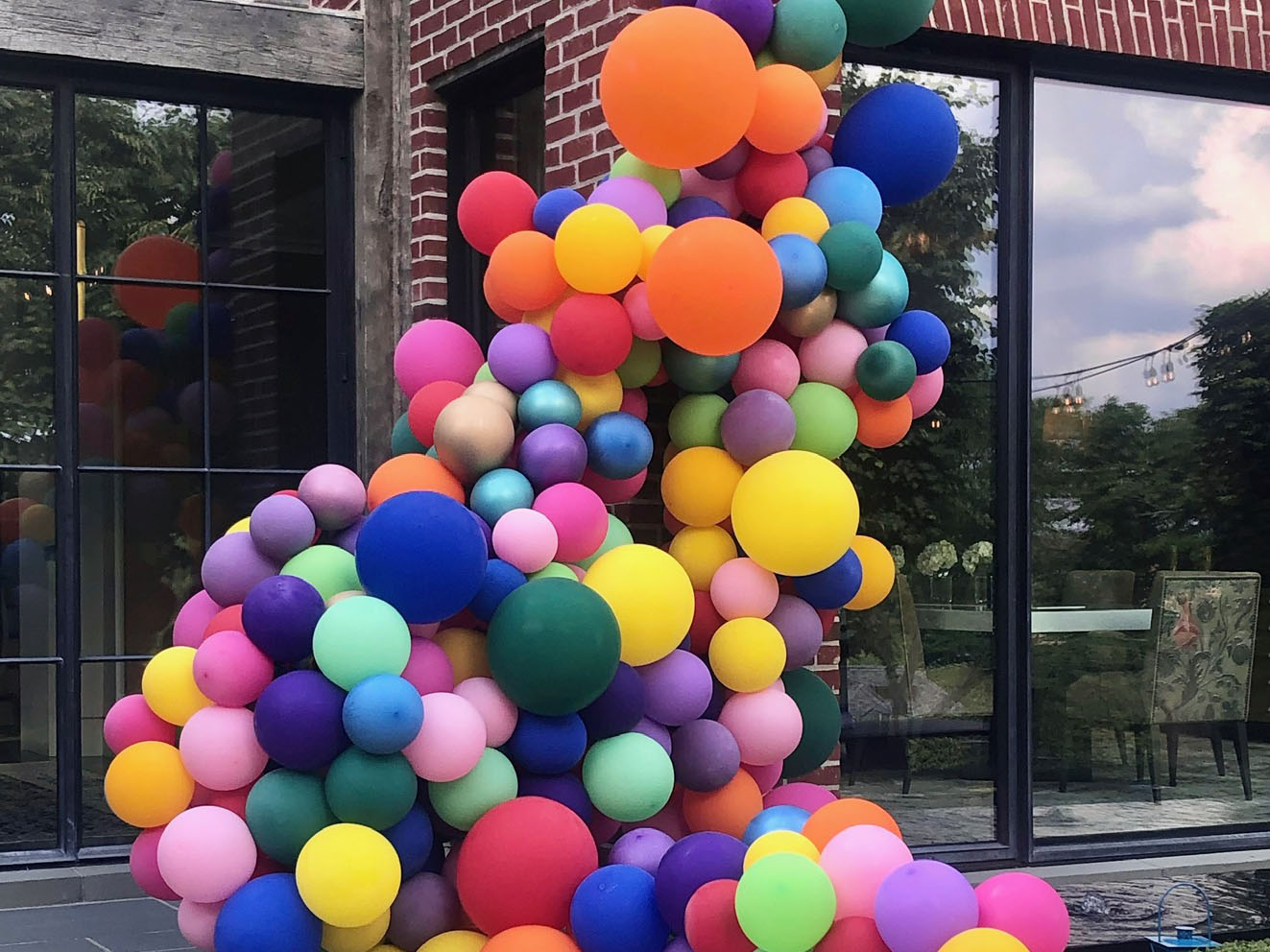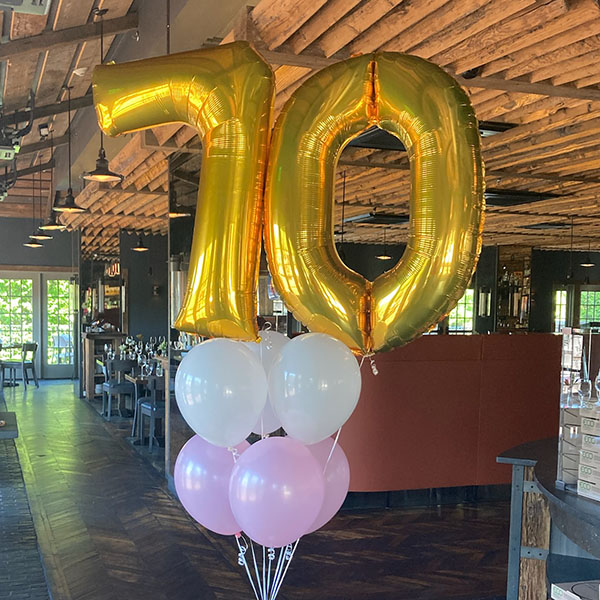 Bouquets
Elevate your celebration with our vibrant and breathtaking balloon bouquets! We'll craft a stunning arrangement that will leave your guests in awe.
Perfect for any occasion, our balloon bouquets are the ultimate way to add a pop of color and fun to your event.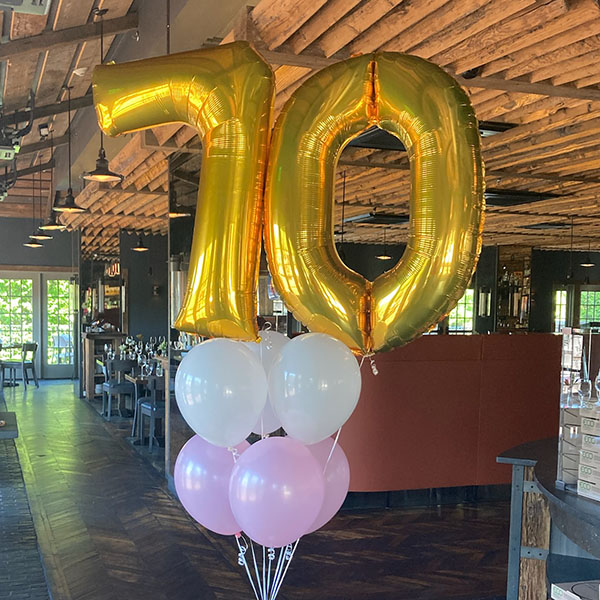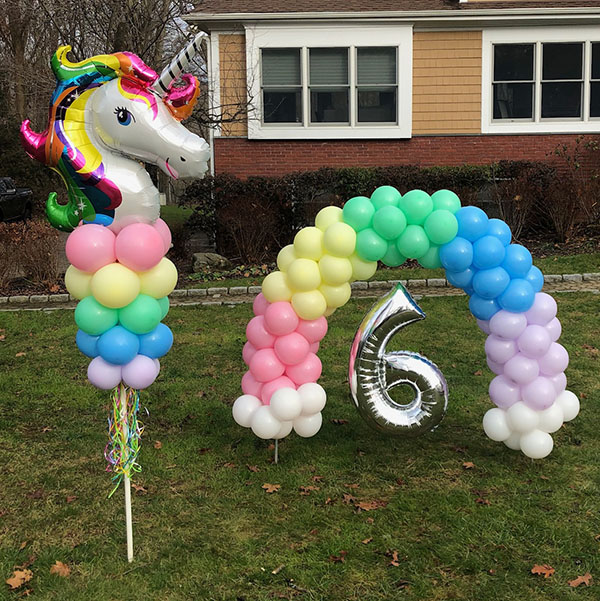 Marquees
Ranging from the small to the extravagant, a custom balloon marquee is a unique way to celebrate birthdays, anniversaries, and all of your special occasions!
Marquees are typically air-filled designs that can be placed indoors or outdoors as "yard art."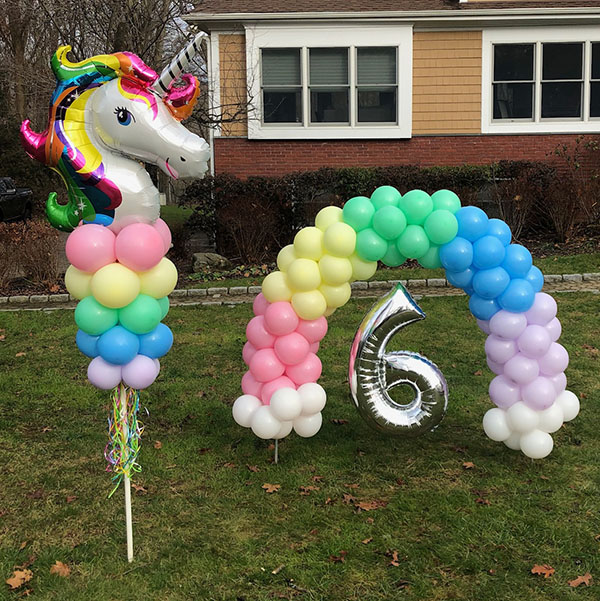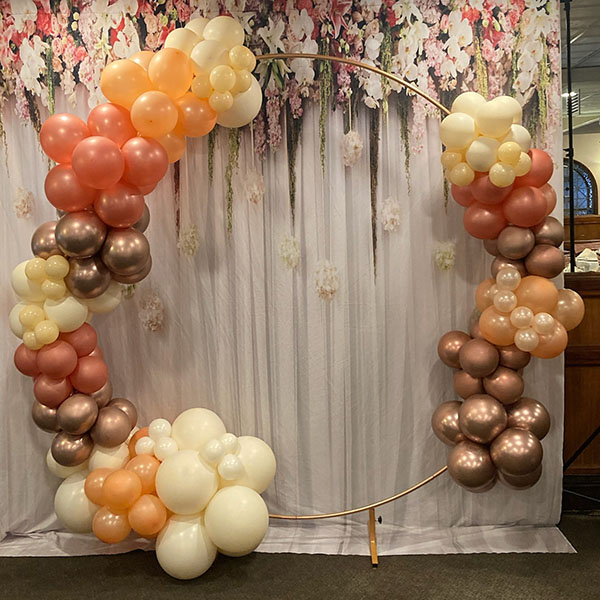 Garlands
These trendy balloon garlands are versatile in both length and placement.
Whether they're draped elegantly over a staircase bannister, suspended from the ceiling, or sprucing up a photo backdrop, a garland will be sure to add magic to your event!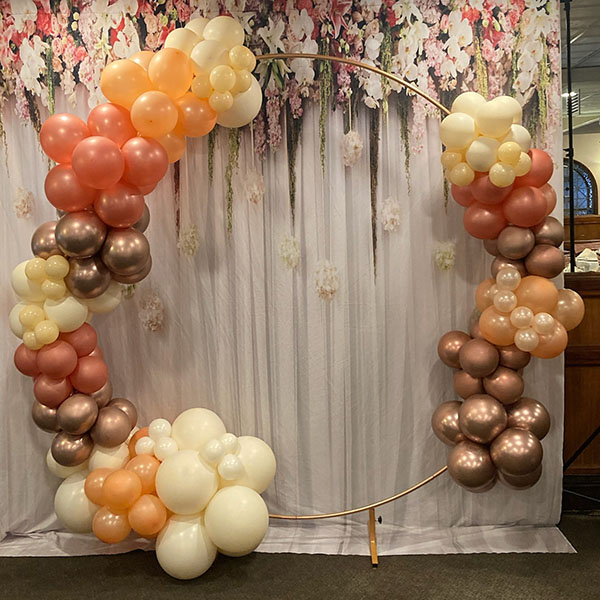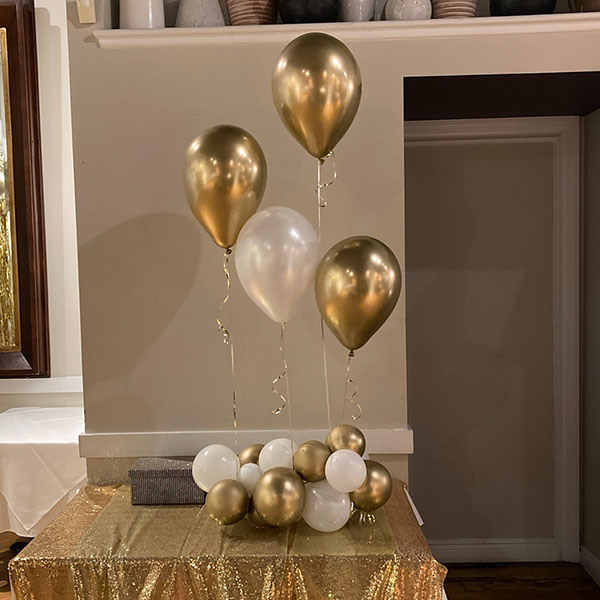 Table Centerpieces
Want to make your party table stand out? Our balloon table centerpieces are just what you need!
We'll create a unique and eye-catching centerpiece that will add a touch of whimsy and fun to your celebration. From birthdays to weddings, our balloon table centerpieces are the perfect addition to any event.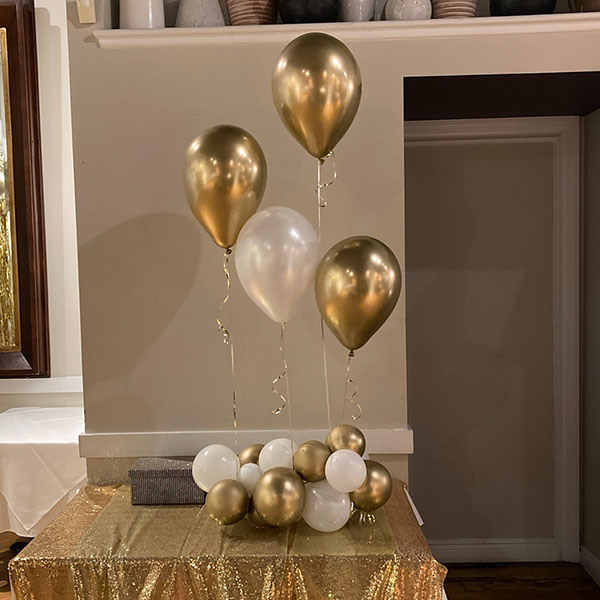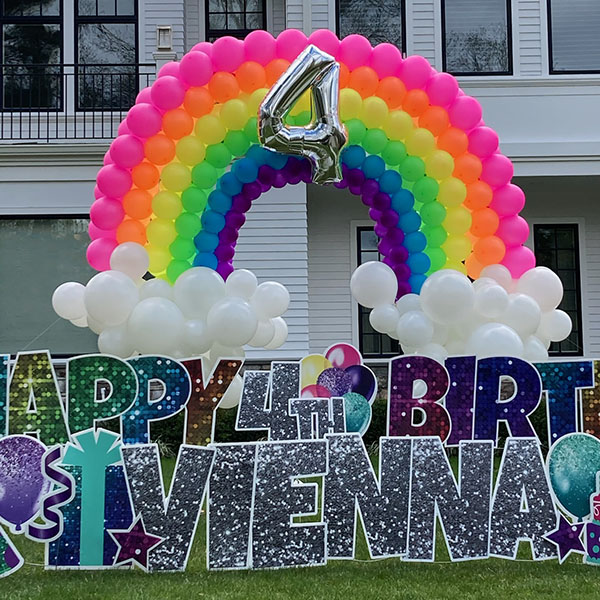 Arches
An eye-catching balloon arch is the perfect way to frame a focal area or spotlight an entrance!
Arches are available in several styles, including: Traditional, String of Pearl, Organic, and Demi – just to name a few!
We can also do specialty-shaped arches, such as: Heart-Shaped, Mickey/Minnie Mouse Ears, etc.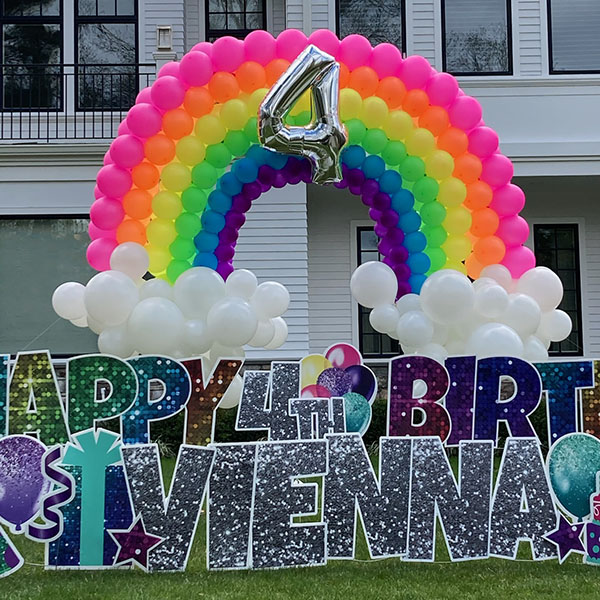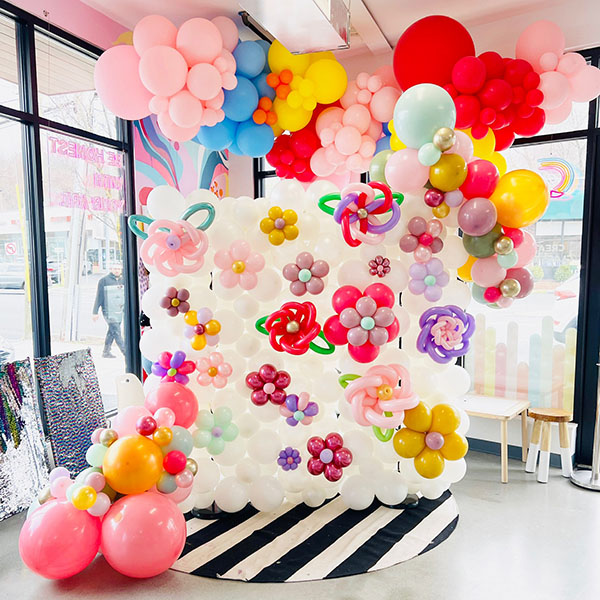 Balloon Walls
Instantly transform any room with a balloon wall that will leave your guests in awe. Our stunning balloon walls offer the perfect backdrop for a memorable photo-op!
Our balloon walls come in three different styles: Traditional, Organic, or Grid.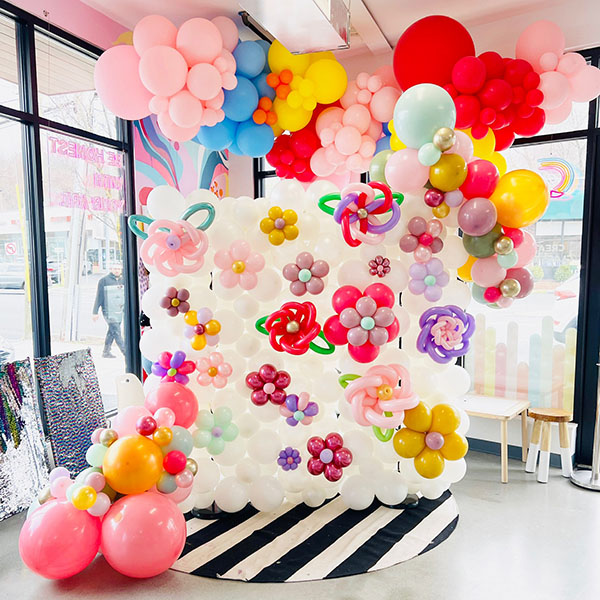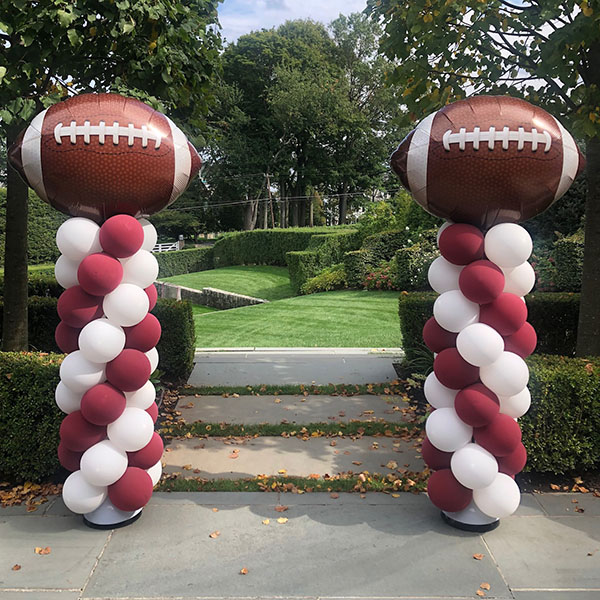 Columns
Make a statement at your next event with our spectacular balloon columns! Let us create a towering masterpiece for you that will take your guests' breath away.
Whether you're looking for a bold and colorful design or a more elegant and sophisticated look, our balloon columns are perfect for any celebration.